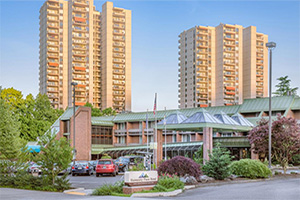 University Place Hotel in Portland
University Place Hotel at the following rates:
—King Economy $___ plus tax
—Double/Double Economy $___ plus tax
—King Standard $___ plus tax
—Double/Double Standard $___ plus tax
—King Comfort $___ plus tax
—Double/Double Comfort $___ plus tax
If you wish to make a reservation at the University Place Hotel, please use this link, follow the prompts, and you will receive a confirmation email once complete.
Reservations can also be made by calling the hotel at 1-866-845-4647 and asking to speak to the reservations department.
This discount will be available until either the agreed allotment of rooms are all reserved, or the cut-off date of Tuesday, September 10th arrives.